i am relieved it is over.
i didn't write back to you, meredith, for 2 months and 7 days. i should wrap up my thoughts about Ani.Mystic, but instead i will write in response to your Last Ani*mystic post.
7 days – 2 months = 5 fingers
i am electrified by your interest in mudras. most sunday mornings of my childhood found me staring up at the various saints and christs during mass. i noticed their hand positions, often two fingers of the right hand raised in blessing, sometimes hands over heart, as below: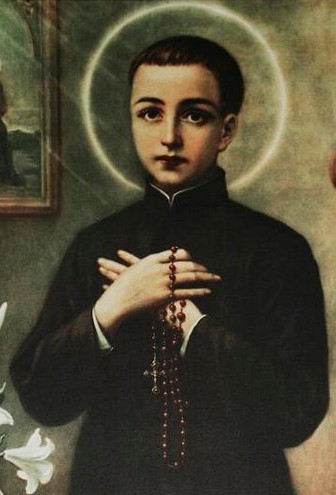 unlike you, meredith, i rarely use hand positions with intention when meditating. one exception is a new technique i am learning, from Master Choa Kuk Sui: the Meditation on Twin Hearts. in this meditation, the hands are raised with palms outward. aside from general feelings of wellness and focus, all the typical meditation benefits you read about on Psychology Today or someone's typography-forward instagram post, i was intrigued that by using this meditation, i was able to temporarily reduce my severe neck pain. pain so bad i was near tears, and yet, after 15 minutes of a decades-old recorded guided meditation, i felt ease. this lasted between 30 minutes and an hour. it makes me think about what pain really is, and why it is an unreliable tool for diagnosis. is pain a kind of meditation? it certainly focuses my mind on a very specific bodily sensation. even emotional pain is felt in the body. pain's gift, among others, is a deep connection to body.
the word for pain in polish is ból, a very slavic word, indeed: we don't borrow it from latin, or german, or indo-european. our pain is our own.
until next book club, meredith. it might be a while. we could pick poetry next time? or fiction.